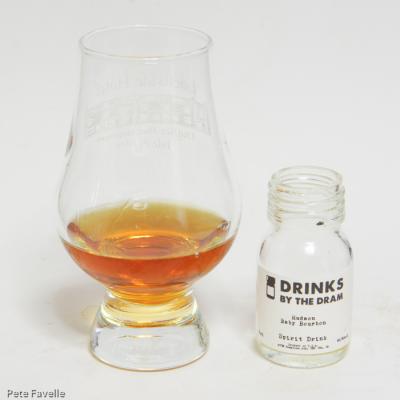 | | |
| --- | --- |
| Distillery: | Hudson |
| Region: | New York |
| Country: | USA |
| Abv: | 46.0% |
| Advent Year: | 2015 |
| Rating: | |
Hudson Whiskey was the first whiskey distillery to open in New York State since Prohibition, having opened their doors ten years ago. Since then they've been joined by an increasing flood of fellow producers, with some sources suggesting that the state's distilleries are up into triple figures!
Baby Bourbon is a 100% corn bourbon, bottled at 46% ABV.
The nose is light, with sugar and fresh sawn green wood - you can certainly spot the lack of rye influence. Over time a slight vanilla cream character comes through too. Water brings out an odd cardboard aroma.
In the mouth it's bright - sugar sweet, clean sharp alcohol, a touch of warming gingerbread and a short, subtle finish. Watered, that clean bright character is dulled.
Kept neat, this is very drinkable; not my normal style, and certainly not particularly deep or complex - it's just nice and refreshing. A perfectly decent and approachable 'session bourbon' - 3.5 stars.
Many thanks to Master of Malt for providing their excellent Bourbon Advent Calendar this year.
---
---
This review was originally published 19th December, 2015. It was last updated 1st June, 2023.