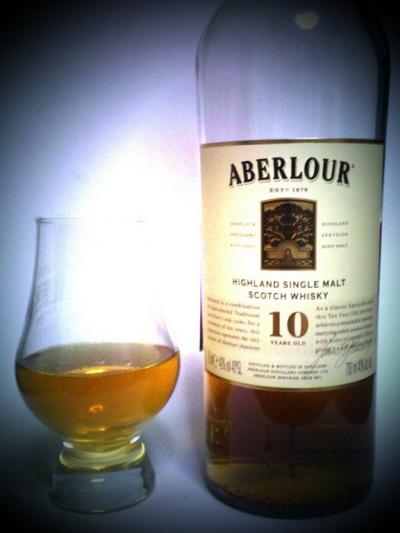 | | |
| --- | --- |
| Distillery: | Aberlour |
| Region: | Speyside |
| Country: | Scotland |
| Abv: | 40.0% |
Some whiskies in my cupboard were bought for specific reasons; recommendations from friends or because I knew and loved the area they came from. This week's whisky is not one of those.
I actually bought this in my local supermarket because it was on special offer. It's a well priced 10 year old Speyside; I wasn't expecting amazing things – it was, after all, little over twenty quid – but hoped for a good, solid 'drinking' whisky.
On the nose, hiding behind the grain, are hints of orange peel and caramel. A splash of water brings out some more interesting aromas, of toast and a slight spice.
In the mouth, there is some sweetness but it's offset by a curious, almost tannic bitterness. Water cuts back the sweetness, and brings some fruitier notes to the fore but it still feels a little rough around the edges and one dimensional.
To sum up, it's unremarkable. I'll finish the bottle – it's not undrinkable – but I won't bother buying another, no matter how good a special offer it is.
---
---
This review was originally published 7th December, 2011. It was last updated 1st June, 2023.